What We Do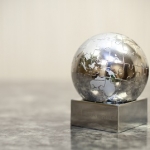 SLG was founded as a multi-disciplinary boutique. Today, it is a growing practice providing comprehensive legal advice in several related areas of law. These include: corporate and commercial, real estate, trusts and estates, litigation, family and immigration laws practices. SLG's philosophy has always been that a document of legal prevention is worth a banker's box of legal cure.
We provide peace of mind to financial institutions, industry leaders, real estate builders and developers,  Canadian and foreign trusts and private clients with family office needs.
Family businesses and continuity.
"SLG was built on excellence in the law, and grew because of our response time and quality of service.  A multi-lingual office that can act quickly and decisively in foreign matters is just one such example." – Ellena Steiner, Founding Partner, SLG LLP